Welcome to our website!
The Arc of Lincoln is a non-profit advocacy organization that serves people of all ages with intellectual and developmental disabilities and their families. Thank you for coming to our website. If there is anything we can help you with please do not hesitate to let us know.
Phone: (402) 421-8866
Thank you to our sponsors: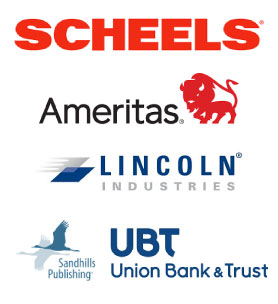 2017 Holiday Membership Meeting
We hope you will become a member and join us for the Arc of Lincoln's 2017 annual membership meeting and holiday celebration on December 12th at 6:30 pm. This year we will be holding it in the Community Room at the Cornhusker Bank Center, which is located at 8310 O Street. You will park on the north side of the building and enter from there.
We will have food and treats, vote on board members and officers, and learn more about what we have been up to over the last year. It should be a lot of fun, and we hope you join us.
A $5 Membership entitles you to the following:
A quarterly Newsletter from the Arc of Lincoln
Invitations to membership meetings and Arc events
Membership in the Arc of Nebraska and the Arc of the United States
Paying members present at our annual meeting and at any special meetings are entitled to vote
Please note actively participating in events and votes is encouraged but is not a membership requirement
You can also give membership as a gift to a family you believe could benefit from a relationship with the Arc of Lincoln. If you plan on purchasing multiple memberships, you will just need to fill out the form for each one.
Register for the Christmas at the Lincoln Children's Museum today! This is for all families with intellectual and/or developmental disabilities. Thank you to Service Call for sponsoring this event.