Welcome to our website!
The Arc of Lincoln is a non-profit advocacy organization that serves people of all ages with intellectual and developmental disabilities and their families. Thank you for coming to our website. If there is anything we can help you with please do not hesitate to let us know.
Phone: (402) 421-8866
Thank you to our sponsors: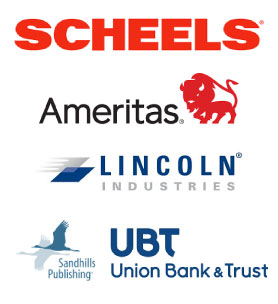 News & Announcements
JOURNEY OF HOPE DANCE 2017
You're invited to the Annual Journey of Hope Dance!
When: 7:00 pm—9:00 pm, Wednesday July 12th, 2017
Where: Christ United Methodist Church, 4530 A Street, park in back and follow the signs!
Who: The dance will be a community-wide, all-ages celebration supporting individuals with developmental disabilities!
Join the Pi Kappa Phi Fraternity cyclists on their 4,000 mile "Journey of Hope" across the United States to raise awareness and increase acceptance of people with  developmental disabilities.

Visit www.theabilityexperience.org for more information about The Ability Experience and the cyclists who participate in this great mission.
Food: We will be selling hot dogs, chips, and cookies so bring $2.00 and treat yourself!
Contact the Arc of Lincoln with any questions. 
Phone: 402-421-8866
Email: director@arclincoln.org
Advocacy Partnership Scramble
We hope you'll come golf with us on September 15th to support the Advocacy Partnership for People with Special Needs, which includes the work of both the Arc of Lincoln and Autism Family Network. Click here for a document with registration and event details.
Arc Expeditions Registration Deadlines
We have a few Arc Expeditions registration deadlines approaching! Have you signed up for a trip yet?
Husker Football Game: Saturday, July 15