Welcome to our website!
The Arc of Lincoln is a non-profit advocacy organization that serves people of all ages with intellectual and developmental disabilities and their families. Thank you for coming to our website. If there is anything we can help you with please do not hesitate to let us know.
Phone: (402) 421-8866
Thank you to our sponsors: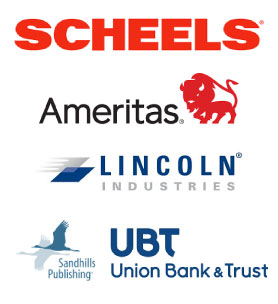 Harvest Moon 2017
Please join us for our annual live and silent auction fundraiser.
Location:Lincoln Firefighter's Reception Hall - 241 Victory Lane
Description:Join us in honoring Sandy Grossbart for his many years of service to the Arc of Lincoln and the Arc of Nebraska. Cocktails & Hors d'oeuvres will be served beginning at 6:30 P.M. 
And a huge thank you to our Harvest Moon sponsors, featured above!
Register for the Christmas at the Lincoln Children's Museum today! This is for all families with intellectual and/or developmental disabilities. Thank you to Service Call for sponsoring this event.