Arc Expeditions
Dear Vacationer,
Welcome to Arc Expeditions 2016 trips!  We have some really special and fun trips planned for you this coming year and we're looking forward to getting started.
Enclosed with this letter you will find a 2016 Arc Expeditions booklet listing all of the trips that we will be taking in 2016, both by air and by van, long and short.  Please read it thoroughly! Once you have decided on a trip—or trips—complete the enclosed 2016 Vacationer Application and Profile forms and mail them, along with your deposit check, to The Arc of Lincoln at 5730 R Street, Suite C2, 68505. We encourage you to send your fully completed application, profile, and deposit as soon as you have decided on a trip so we can be sure there is time to process your application and complete all the required paperwork.
Once we have processed your application, you will receive a confirmation letter notifying you of your enrollment in the specific trips indicated in your application. Please do not consider yourself enrolled for a trip until you have received a confirmation letter.
Please note the application deadlines for each trip are listed in the 2016 Arc Expeditions booklet.
The Arc Expeditions information on The Arc of Lincoln website, arclincoln.org, will be updated at the beginning of the year.  You will be able to access all forms and information there at that time.
We look forward to having you travel with Arc Expeditions in 2016.  Please feel free to call us at 402.421.8866 with any questions or concerns.
Happy travels!
Arc Expeditions
The Arc of Lincoln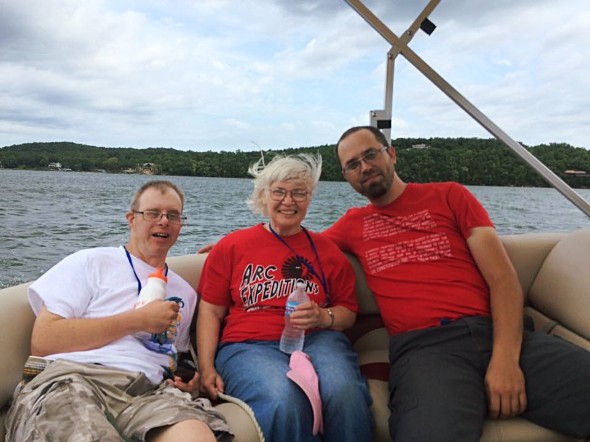 "My brother has enjoyed the Arc summer trips, and we found the staff oversight for these trips provide the right mix of supervision and freedom to allow travelers to maximize their vacation experience."
Arc Expeditions coordinates fun and exciting vacations for individuals with developmental disabilities. Vacation range from trips close to home like the Nebraska State Fair and a Husker Football Game, to trips to Atlanta, St. Louis, Seattle, or a Disney Cruise.
Vacationers pay for the trip of their choice, and Arc Expeditions sends a trained sponsor to escort them on their vacation.
Check out the awesome trips we have planned for this season in our Arc Expeditions Booklet!
Mailing address:
5730 R Street, Suite C2
Lincoln, NE 68505