Welcome to our website!
The Arc of Lincoln is a non-profit advocacy organization that serves people of all ages with intellectual and developmental disabilities and their families. Thank you for coming to our website. If there is anything we can help you with please do not hesitate to let us know.
Phone: (402) 421-8866
Thank you to our sponsors: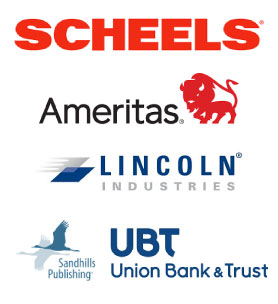 News & Announcements
Give to Lincoln Day 2017
CLICK HERE to make your Give to Lincoln Day 2017 donation. Arc of Lincoln receives a portion of the $350,000 match from the Lincoln Community Foundation based on the total we raise.
Arc Expeditions Registration Deadlines
We have a few Arc Expeditions registration deadlines approaching! Have you signed up for a trip yet?
Husker Football Game: Saturday, July 15
Click here for information on how you can win $100 and be the designer of Advocacy Partnership for People with Special Needs' new logo!