Welcome to our website!
The Arc of Lincoln is a non-profit advocacy organization that serves people of all ages with intellectual and developmental disabilities and their families. Thank you for coming to our website. If there is anything we can help you with please do not hesitate to let us know.
Phone: (402) 421-8866
Thank you to our sponsors: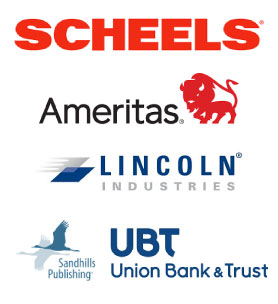 News & Announcements
JOURNEY OF HOPE DANCE 2017
Family Connections August Meeting!
Utilizing Independent Providers - Formerly Non-specialized providers
Joyful Stoves from DDD will be helping explain what the waiver changes mean for independent providers and the people that utilize their services.
When: August 16th, 6:30 pm
Where: Companion Linc Hub - West O and SW 14th Street (by Phat Jack's)
Registration Required: Contact Adam Feser at 402.421.8866 or by email at director@arclincoln.org
Dinner will be provided, so register by August 14th. 
Advocacy Partnership Scramble
We hope you'll come golf with us on September 15th to support the Advocacy Partnership for People with Special Needs, which includes the work of both the Arc of Lincoln and Autism Family Network. Click here for a document with registration and event details.
Arc Expeditions Registration Deadlines
We have a few Arc Expeditions registration deadlines approaching! Have you signed up for a trip yet?
Ladies' Weekend in Kansas City: August 15
Branson: September 15