Board & Staff
Staff
Michelle Johnson, Executive Director
Before Michelle become the Executive Director, she was the Lincoln Area Director for Developmental Services of Nebraska where she has worked for 21 years with individuals with intellectual and developmental disabilities. At DSN she held many positions as a Direct Support Staff, Frontline Supervisor, Residential Coordinator and then the Area Director of Lincoln.  In her free time Michelle is a volunteer for the Basset and Beagle Rescue of the Heartland.  During this time she has rescued 4 beagles who are her fur babies.  Michelle loves to travel with her significant other Steve and their favorite spot is anywhere in Mexico as long as there is palm trees, white sandy beaches and a beautiful blue ocean.  Michelle holds her Masters of Arts in Management through Doane of Lincoln. 
Michelle has been a volunteer with the Arc of Lincoln for the Arc Expeditions for a little over five years.  Michelle's first trip with the Arc was to a baseball game in Omaha and then Las Vegas.  Michelle increased her involvement with the Arc by taking over the Program Coordinator duties with planning the Expeditions for 2015 to current.  Michelle enjoys taking others on vacations and capturing memorable moments.
 You can reach Michelle at director@arclincoln.org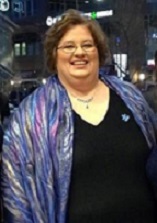 Vicki Depenbusch, Director of Individual and Family Support Services
Vicki has been an advocate for people with autism and intellectual and developmental disabilities and their families since joining the Autism Family Network in September of 2007. She began as Program Director in August of 2015 and her role is to empower and represent families in the community as well as run the Individual and Family Support Services. Being a parent of a child with autism, she is better able to understand and relate to the struggles parents have and their need for other parent support.
You can reach Vicki at autismfamilynetworklincoln@gmail.com.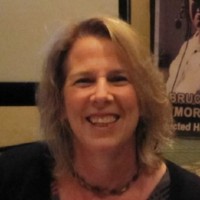 Dawn Lliteras, Bookkeeper
Dawn joined The Arc of Lincoln as a bookkeeper. She has a bachelors' degree in accounting. Dawn has been staying home raising her family and now is looking forward to working with The Arc of Lincoln.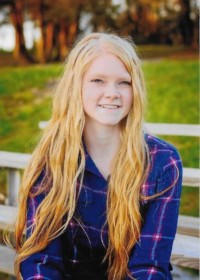 Ashlee Mitchell, Communications Intern
Ashlee is studying at Nebraska Wesleyan. She has also conducted a research project on the communications of Advocacy Partnership for People with Special Needs.
Board of Directors
President: Jennifer Meints
Vice President: Jennifer Stuhmer
Secretary: Mary Phillips
Treasurer: Janice Jones
Melissa Blakemore
Jana Christensen
Mary Ells
Rene Ferdinand
Kathy Johnson
Linda Kistler
Cathy Martinez
Mary Ells
Kim Ruud
Deb Safarik
Lindsay Stanley
Angie Willey
Derek Zimmerman